Congratulations to the 2014-15 Miss and Mister McDonogh 35!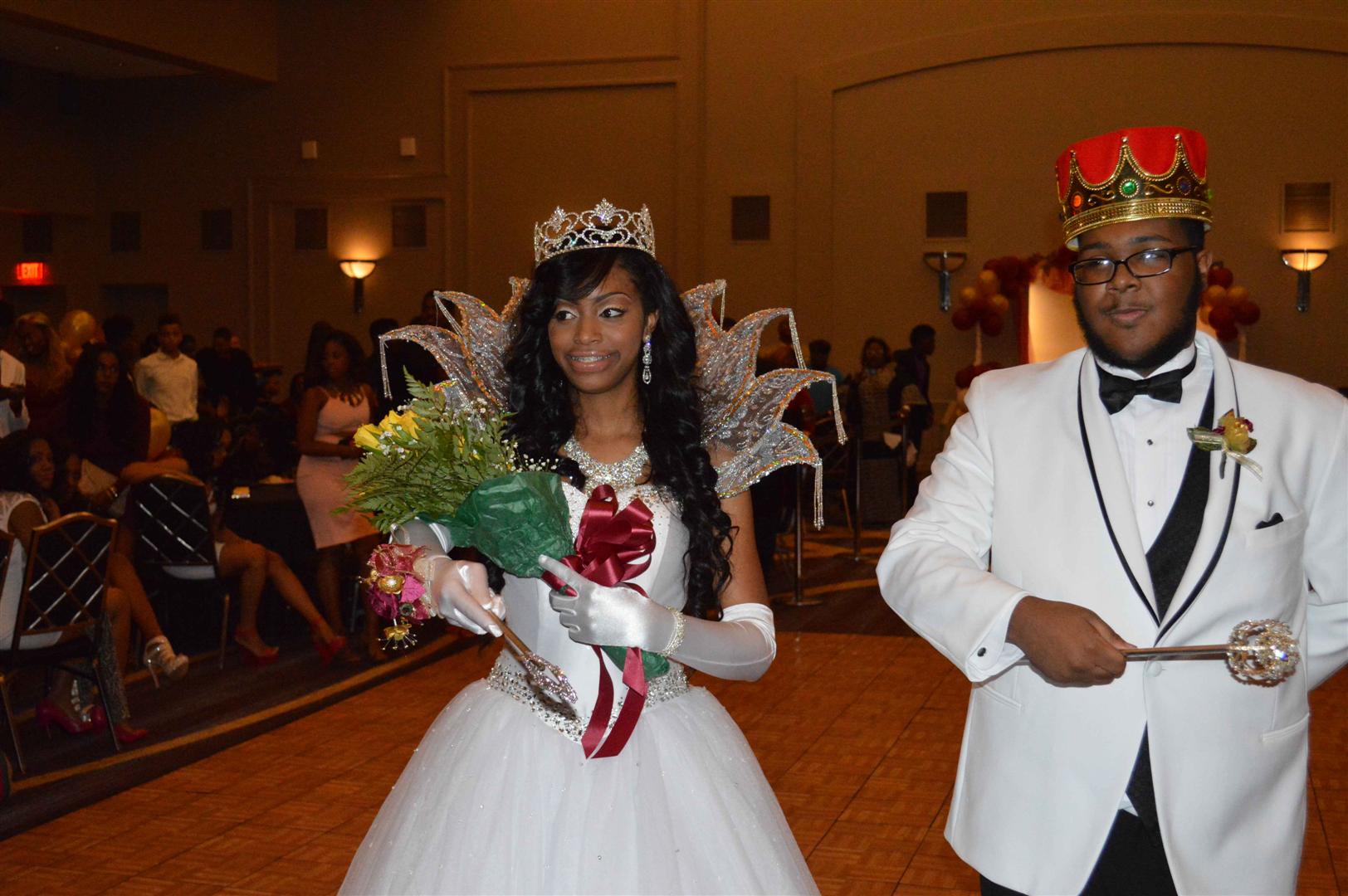 Miss McDonogh 35 – Christen Cousins
Miss McDonogh 35, Christen Cousin, is the beautiful and sophisticated daughter of Mr. and Mrs. Raymond Cousin Jr. Christen is a member of the school's BETA Club, the Singing Roneagles Choir, the 23 Plus Club, ACE program and a LYS delegate, under the direction of Ms. Sylvia Crier. She is also in the Senior 2 Homeroom, Mr. Pickett. She has received honorable awards such as the the Gold and Principle Honor Roll. In her spare time, Christen enjoys baking and spending time with her family. Her favorite things to do are watching beauty videos on YouTube and experimenting with hairstyles. Christen's passion is making people happy and brightening their day. Christen's peers and friends see her as a very admirable person with an immense amount of energy. After graduation, Christen plans to attend Dillard University, to major in Mass Communications/ Broadcast Journalism. Her ultimate ambition is to become a well-known news reporter on a popular broadcast station. Christen would like to thank all of her teachers here at McDonogh 35 who have been influential throughout her academic years. She is forever grateful for their support. Christen is a proud member of Greater St. Stephen Full Gospel Baptist Church under the leadership of Pastor Debra Morton. Christen's message to to the student body is that you can do all things through Christ that strengthens you, and if God is for you no one can be against you.
Mr. McDonogh 35 - Korey Malik Mack
Korey is the extraordinary, multi-talented son of Trazel James Mack and Kevin Mack Sr. He is a member of Senior 4, Mr. Cash's homeroom. He prides himself on showing effortless amounts of hospitality to his peers and others as well. He defines himself as a realist, speaking the honest truth whenever he gets the chance to. His outlook on life is shown by his constant high self-esteem, facing any challenge in his way. Korey's abilities of craftsmanship are shown through music and the arts.
He loves to express his musical talents through the poetic styling of Hip Hop and R & B. His latest work is a sixteen track mixtape entitled "Hercules," which describes his journeys and experiences through life. It is available on SoundCloud.com and Datpiff.com. Korey currently plays two instruments. After graduating from high school Korey plans to major in Biology or Geology at Grambling State University. He is a member of St. Peter Claver Catholic Church, where Father John Asare serves as the pastor. Korey looks to God as the leader and guider for everything he does. Korey explains to others that the best advice he has ever been given is; "The Path that God has set for you may not be the exact path you envisioned, but in the end it is all in his plan."
The teachers who have impacted his life the most are Ms. Linda Villavasso and all of his English mentors. He considers his mother to be his greatest role model in life. Korey enjoys studying history in Mr. Pickett's Advanced Placement class. He has also won various music and speech awards and he currently sings tenor in the McDonogh 35 choir, under the direction of Mrs. Veronica Downs-Dorsey. He uses visual and musical art as his therapy for staying on task and in control. Finally, Korey is also involved in writing stories and promoting his brand The Classic, and affiliated brands such as DDC and Vaku.